[English below]
 Huize Ivicke: Herstel door onteigening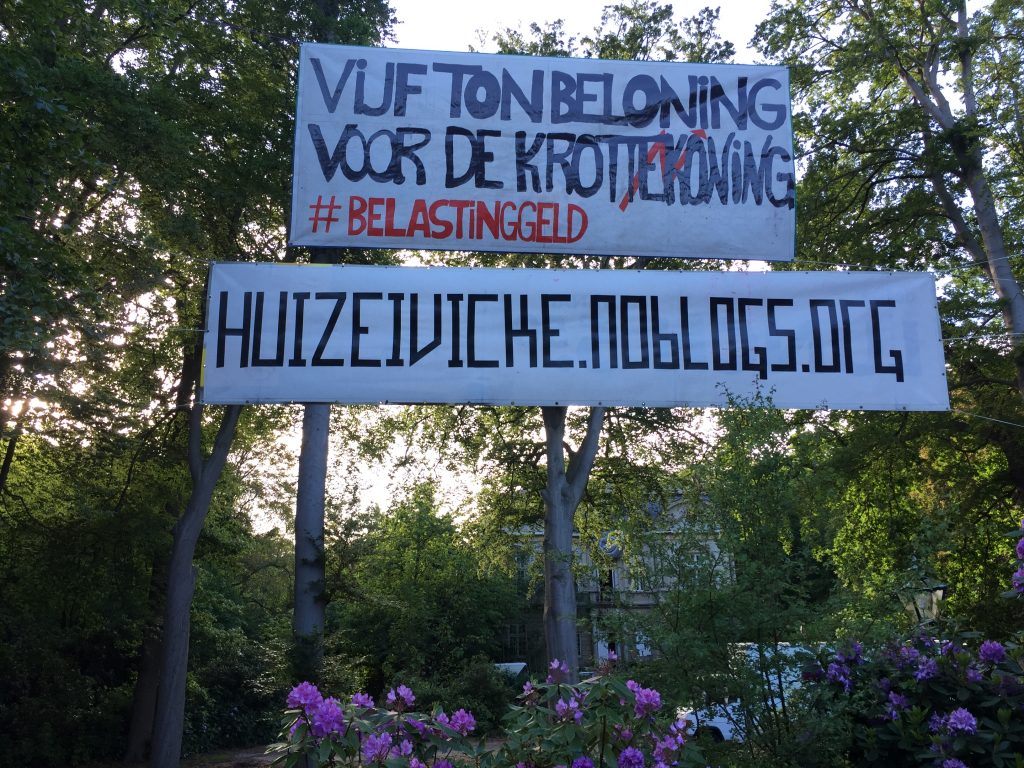 De provincie Zuid-Holland heeft toegezegd 500.000 euro uit te trekken voor de restauratie van Ivicke, mocht de gemeente Wassenaar de kosten niet op de eigenaar Ronnie van de Putte kunnen verhalen.
Dit komt neer op wederom een uitgifte van publiek geld aan een parasitaire financiële onderneming.
De belofte volgt op de last onder bestuursdwang die afgelopen november aan Van de Putte opgelegd werd om hem te verplichten de restauratie van Ivicke voor eind Juli 2020 te voltooien. Van de Putte betwistte het bestuurlijke bevel voor de rechter, maar verloor de zaak.
Indien hij het bestuurlijke bevel niet zou opvolgen, zegt de gemeente Wassenaar het heft in eigen handen te willen nemen en Van de Putte vervolgens de rekening sturen. Een woordvoerder van de gemeente omschreef dit scenario als "onwaarschijnlijk", maar ervaringen uit het verleden spreken dat tegen. Vraag maar na in Amsterdam, Sluis, Noordwijk, of Leiden.
Met het oog op Van de Puttes verleden én de huidige financiële en juridische problemen die zijn bedrijven teisteren, betekent de beloofde vijf ton van de provincie Zuid-Holland naar alle waarschijnlijkheid dat de belastingbetaler de winst van een beruchte gewetenloze miljonair en vastgoedspeculant zal subsidiëren.
Van de Putte verdiende zijn fortuin door het laten leegstaan en verkrotten van onroerend goed. Ook al belooft hij gemeenteambtenaren steevast de nodige werkzaamheden uit te voeren, de ontwikkelingsplannen voor zijn panden lijken steeds hooguit op een aangename artistieke impressie van zijn visie.
Hij is speculant, geen ontwikkelaar. Hij profiteert van de zogenaamde huizencrisis, die in feite gewoon de financiële huizenmarkt aan het werk is. Zijn bedrijfsmodel is het eerst laten verkrotten van panden van bijzonder publiek belang, en dan afwachten tot de lokale autoriteiten hem, na kort getwijfeld te hebben, tegen een aanzienlijk bedrag uitkopen.
Dit is allemaal al decennialang bekend. De dubieuze praktijken van Van de Puttes wirwar aan bedrijven gaat terug tot de jaren '80. Sinds februari heeft hij Ivicke twee keer doorverkocht aan twee van zijn eigen recent opgerichte bedrijven (dit jaar opgericht in België), eerst aan RAP B.V. en vervolgens aan Monumenten Restauratie B.V. Als er meer bewijzen voor nodig waren dat Van de Putte de gemeente voor de gek houdt, dan is er na de keuze van die laatste naam voor zijn nieuwe bedrijf geen twijfel meer mogelijk.
Keer op keer heeft hij panden in gijzeling genomen, gemeenteambtenaren misleid, de huizenmarkt gemanipuleerd en geprofiteerd ten koste van de belastingbetaler. Door zonder enige voorwaarde publiek geld aan een van Van de Puttes financiële activa te beloven, hebben de gemeente Wassenaar en de provincie Zuid-Holland zich medeplichtig gemaakt.
Misschien is de 500.000 euro belofte in werkelijkheid een truc om hem tot actie te dwingen. De gemeente Wassenaar had immers extra gewicht nodig om hun stoere praat überhaupt waar te kunnen maken, aangezien ze door bezuinigingen (doorgevoerd door de VVD) hun eigen erfgoedafdeling niet langer kunnen financieren. Ze kunnen op het moment niet eens meer voor de in verval geraakte monumentale gebouwen zorgen die ze sinds de jaren '80 in bezit hebben. We hebben al gezien dat Van de Putte liever slordige noodreparaties uitvoert dan deze aan de gemeente over te laten om vervolgens netjes de rekening te betalen. Zelfs als de samenwerking van de gemeente Wassenaar en de provincie Zuid-Holland hem tot een reactie zou kunnen dwingen, valt het te verwachten dat uitvoering van restauratiewerkzaamheden slechts een rookgordijn gaat zijn: zo goedkoop mogelijk uitgevoerd, zonder het monumentale karakter van het gebouw te respecteren, alleen om van het stadsbestuur af te zijn. Of het gebouw zou, zoals sommige andere van zijn monumentale bezittingen, door brand verloren kunnen gaan.
Als de 500.000 euro daarentegen geen bluf is en Van de Putte niet plotseling van stijl veranderd, ziet het ernaar uit dat hij een groot gedeelte van de Zuid-Hollandse reserves voor de restauratie van monumentale gebouwen op zal strijken. Volgens de begroting voor 2020 is hiervoor 2,5 miljoen beschikbaar. Twee andere monumentale gebouwen zullen een deel van dit geld ontvangen. Een half miljoen gaat naar de Tempel, een tuinlandgoed van de gemeente Rotterdam.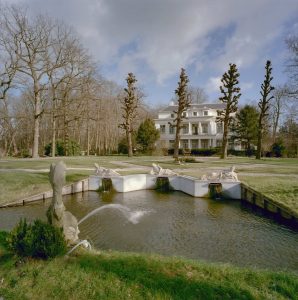 Het andere gebouw is Het Huys ten Donck in Ridderkerk, dat bijna 750.000 gaat ontvangen. Dit onroerend goed was meer dan drie eeuwen lang eigendom van de familie Groeninx van Zoelen en is tegenwoordig in bezit van Stichting Het Huys ten Donck, die er verschillende elitaire evenementen faciliteert.
there.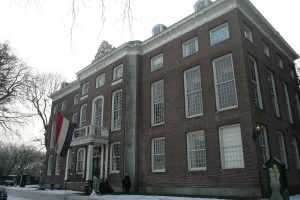 Bijzonder opvallend is één bewering in het Zuid-Hollandse begrotingsrapport. Zij "willen dat monumentale gebouwen (her)gebruikt worden opdat zij een eigentijdse functie gaan vervullen en zoveel mogelijk voor het publiek toegankelijk zijn."
De Cultural Heritage Policy Vision 2017-2020 van de provincie Zuid-Holland gaat zelfs nog een stap verder. Dit document beweert dat "hoge prioriteit aan het duurzame/weerbare gebruik van rijksmonumenten wordt verleend. Door zowel restauratie alsook herbestemming te stimuleren, zullen historische gebouwen in gebruik en voor de toekomst behouden blijven."
Met betrekking tot de Tempel kan dit allesbehalve gewaarborgd worden. Het Huys ten Donck is vooral toegankelijk voor rijke klanten, maar heeft in ieder geval een functie. En voor Ivicke? Er zijn niet eens de beginselen van een plan voor toekomstig gebruik na een restauratie. Hoe kan de provincie Zuid-Holland rechtvaardigen dat 20 procent van hun reserves onvoorwaardelijk aan een project geschonken worden dat duidelijk niet aan hun eigen criteria of visie voldoet? Terwijl plannen voor het toekomstig gebruik van Ivicke ontbreken, zijn wij, de krakers die het verval van het gebouw hebben tegengehouden, geconfronteerd met twee afzonderlijke ontruimingsprocedures; van zowel Van de Putte als de gemeente Wassenaar.
De toezegging van de provincie Zuid-Holland is geen werkbare oplossing voor een probleem dat door het systeem veroorzaakt is. Er moeten zinvolle maatregelen zijn met minder kans op verlies van publiek geld. Honderden monumentale gebouwen door heel Nederland worden bedreigd door verval. Gaan provinciale autoriteiten iedere nalatige eigenaar van een monumentaal pand uitkopen en de vruchten van renovaties laten plukken? En hoe zit het dan met de eigenaren van monumentale gebouwen die hard werken en veel geld uitgeven om hun eigendom in leven te houden?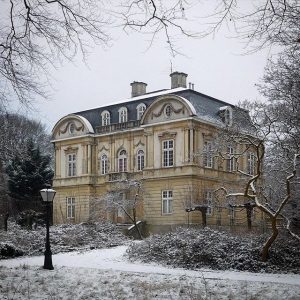 De enige manier om speculanten zoals Van de Putte af te straffen, speculanten die al tientallen jaren het spel van de financiële huizenmarkt spelen, is door hun speelgoed af te pakken. Ivicke en alle andere panden die leegstaan en worden verwaarloosd voor financiële speculatie moeten eerst worden onteigend en een publieke herbestemming krijgen voordat ze met publiek geld gerestaureerd worden. Op deze manier zouden gebouwen zoals Ivicke daadwerkelijk hersteld en vervolgens onderhouden kunnen worden door degenen die ze gebruiken. Tegelijkertijd zou zo het geweld op de financiële huizenmarkt worden bestreden.
————————————————————–
Huize Ivicke: Restoration Through Expropriation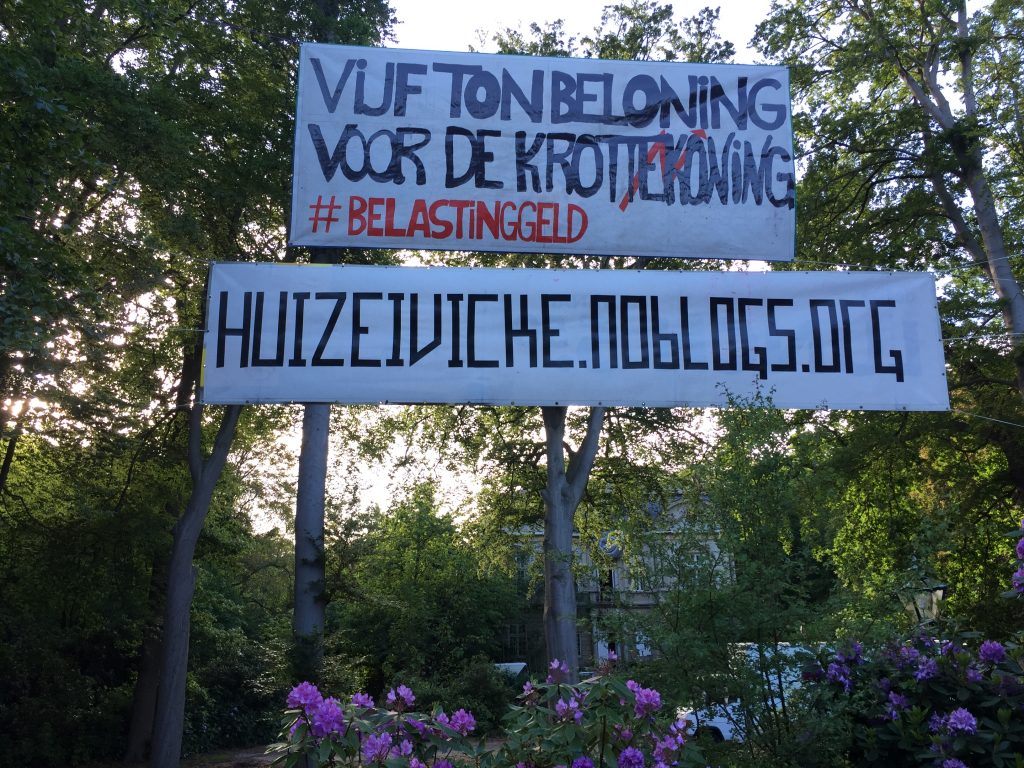 The province of South-Holland pledged to pay 500,000 euros for Huize Ivicke's restoration if the municipality of Wassenaar is unable to recover the costs from the owner, Ronnie van de Putte.
This amounts to yet another handout of public money to a parasitic financial firm.
The move comes after the municipality of Wassenaar placed an administrative order on van de Putte last November which supposedly compels him to complete Ivicke's restoration by July, 2020. Van de Putte contested this order in court, but lost.
In the event that van de Putte does not comply with the administrative order, the municipality of Wassenaar said they will arrange for Ivicke's restoration and send him the bill. A spokesperson for the municipality of Wassenaar described this scenario as "unlikely," but past experience tells us otherwise. Ask Amsterdam, Sluis, Noordwijk, or Leiden.
Rather, given van de Putte's history and the current financial and legal difficulties facing his companies, the province of South-Holland's 500,000 euro pledge means there is now a very real chance that the taxpayer will subsidize the profits of a notoriously unscrupulous millionaire property speculant.
Van de Putte made his fortune by leaving properties empty and destroying them. While he invariably promises city officials that we will carry out much-needed works, his development proposals for the properties he owns never go beyond a pleasing artist's impression of his vision.
He is a property speculant, not a developer. He profits from what is called the housing crisis but what is simply the financial housing market at work. His business model is to neglect properties of particular public interest, leave them to rot, and wait until local authorities blink and buy him out at an inflated price.
All of this has been known for decades. The shady dealings of van de Putte's maze of companies date back to the 1980s. Since February, he has sold Ivicke twice to two of his own newly-established companies registered this year in Belgium. First Ivicke was sold to RAP B.V. then it was passed on to Monumenten Restauratie B.V.. If further proof was needed that van de Putte is taking the piss, then the latter name choice for his new company is exactly that.
Time and again he has held properties to ransom, deceived municipal officials, distorted the market and profited at the expense of taxpayers. By committing public money to one of van de Putte's financial assets with zero conditions, the province of South-Holland and the municipality of Wassenaar have made themselves complicit.
Perhaps it is the case that the 500,000 euro pledge is a bluff to force van de Putte's hand. After all, the municipality of Wassenaar needed extra weight to back up its tough talk towards him given they cannot fund their own heritage department following VVD-led cuts, nor take care of monumental buildings they have owned since the 1980s which have now fallen into disrepair. We've already seen that van de Putte would rather carry out shoddy, cheap emergency repairs himself than let the city do it and send him a bill. So, if the municipality of Wassenaar and the province of South Holland's concerted action does finally force him into action, we can at least expect that the restoration works will be a smokescreen: done at the lowest possible cost, without respecting the building's monumental character, simply to get the city authorities off his back. Or it could end up lost to a fire, like some of his other monumental properties.
If, on the other hand, the 500,000 euro pledge is not a bluff and van de Putte stays true to his form of the past, then he looks set to eat up a huge chunk of the province of South Holland's reserves for the restoration of monumental buildings. According to the 2020 budget, there is 2.5 million euros available for this. There are two other monumental properties set to receive some of this money. Half a million is going to de Tempel, a garden estate owned by the municipality of Rotterdam.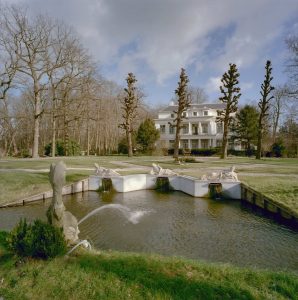 The other is Het Huys ten Donck in Ridderkerk, which will get almost 750,000 euros. This property has been in the possession of the family Groeninx van Zoelen for over three centuries and is currently owned by Stichting Het Huys ten Donck which facilitates various elitist events there.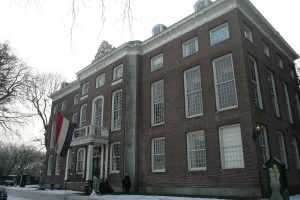 Of note in South Holland's budget report for restoring monumental buildings is a provision stating they "want monumental buildings to be (re)-used, so that they fulfil a contemporary function and are accessible to the public as much as possible."
The province of South Holland's Cultural Heritage Policy Vision 2017-2020 goes even further. This document states that "high priority is given to the sustainable/resilient use of national monuments. By stimulating restoration as well as repurposing, historic buildings will remain in use and preserved for the future."
With regards to de Tempel, this can be all but guaranteed. With Het Huys ten Donck, it is mainly accessible to rich customers, but at the very least it has a function. With Ivicke? There is not even the beginnings of a plan for its subsequent use after restoration. How can the province of South Holland justify blowing 20 percent of their reserves unconditionally on a project that clearly does not meet their own criteria or vision? Further, in the absence of any plan for Ivicke, we, the squatters who intervened against the estate's destruction, face two separate eviction proceedings from both van de Putte and the municipality of Wassenaar.
The province of South-Holland's move is not a workable solution to tackle a systemic problem. There must also be meaningful coercive measures that reduces the likelihood of lost public money. Hundreds of monumental buildings are at risk throughout the Netherlands. Are provincial authorities going to bail out every neglectful owner of a monumental building and allow them to enjoy the rewards? What of those owners of monumental buildings who work hard and spend big to keep their property alive?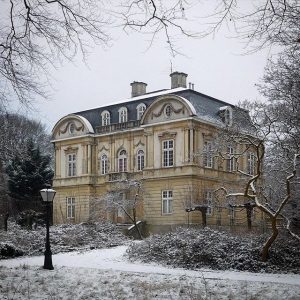 The only way to tackle speculants like van de Putte who have played the financial housing market like a game for decades is to take away their toys. Ivicke and all other properties kept empty and neglected for financial speculation must first be expropriated for public use before funding their restoration with public money. This is how properties like Ivicke can be restored properly and then cared for by those who use them, whilst combating the violence of the financial housing market.